Welcome to AIMday Detection and Diagnostics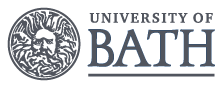 Welcome to AIMday Detection and Diagnostics.
Join us on Wednesday 17th June 2020 at the University of Bath, Chancellors' Building, Claverton Down Campus. BA2 7AY.
Academics from across the University of Bath are working together to transform and translate innovation in drug detection and disease diagnostics to help create effective and innovative treatments for patients.
The focus for this AIMday is;
Detection and diagnostics: using science and technology to improve the diagnostic process.
This AIMday will bring together our academic excellence at the University of Bath with industry, helping to answer the most pressing medical challenges. The event offers a unique opportunity for companies to discuss and share challenges with academic experts. All participants will be able to share knowledge and ideas, providing an introduction to potential partners and the opportunity to work together in addressing real problems.
Names of organisations and the questions posted will be open to all on this website.
Read more about how AIMday works.
Registration for companies is now open and will close on 01 May 2020.
Registration for academics will open on 11 May 2020 and close on 31 May 2020.
Registration for all participants is free of charge.
This event is being supported through an MRC Proximity to Discovery award.