AIMday – Translational Dementia Research 2022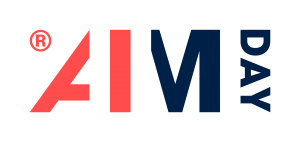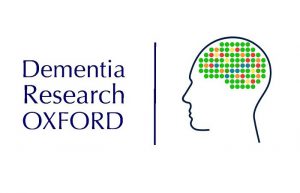 The University of Oxford will be hosting a virtual AIMday in Translational Dementia Research on 30 May 2022 as part of the  workshop sessions for the conference "21st Century Translational Dementia Research" that will bring together industry and academia to discuss key challenges.
What is an AIMday Workshop and how does it work?
An Academic Industry Meeting Day (AIMday) Workshop is an innovative networking event that allows external organisations to set the agenda and gain academic perspective into industry challenges. The idea is simple:
Each AIMday has a specific theme and is centred around small group discussions based on a question posed by the external participating company.
Discussions will involve a small group of relevant academics who can provide insight into the questions posed, exchange ideas and explore whether there are common interests.
This gives industry partners and researchers the assurance that the topics addressed will be of genuine interest, while also providing the opportunity to gain fresh insights, meet potential collaborators, and grow a network.
AIMday – Translational Dementia Research
This AIMday  will explore, strengthen and initiate collaboration between industry and Dementia Research Oxford bringing together researchers, clinicians, patients and industry partners to discuss the development and technology challenges facing translational dementia research. This includes new treatments, clinical trials, early diagnoses and interventions, biomarkers and digital approaches aimed at to curbing the major burden Dementia poses to patients and the healthcare system.
Overview
The etiology of Alzheimer's disease (AD) and other forms of dementia remains unknown and as a consequence, intense focus has been placed on developing reliable multi-modal interventions that both improve the diagnoses and our understanding of the pathogenesis of the disease. The past decade has seen significant breakthroughs in the areas of diagnostic biomarkers (genetic, blood-based and PET imaging), digital biomarkers (mobile, implantable and wearable), cognitive measures, data science (machine learning, artificial intelligence and high-performance computing) and experimental translation research (genetics, transcriptomics, proteomics and metabolomics from human samples, iPSC and human stem cell models). These approaches offer an unmatched potential to develop preventative and therapeutic interventions; in this AIMday we would like to explore questions and challenges from companies on how best these approaches may be used to de-risk therapeutic development and future directions for collaboration.
Vision
The goal is to link-up experts from academia, non-profit organisations and industry to explore challenges in the fields of experimental medicine encompassing human based translational research, recruitment and design of flexible, innovative and rapidly scalable neurodegenerative clinical trial systems and development of big data and multi-omics approaches to understand patient genetics, disease progression and clinical phenotypes. The ultimate aim is to forge collaborations that can increase UK's capacity and capability to deliver cutting edge clinical research and solve the R&D challenges in Dementia.
The programme also includes plenary talks by:
Prof Sir Martin Landray (University of Oxford; Joint Chief Investigator, RECOVERY trial)
Prof Charlotte Teunissen (Professor of Neurochemistry, Amsterdam University Medical Centre, The Netherlands)
Prof John Gallacher (University of Oxford; Director Dementias Platform UK)
Prof Cecilia Lindgren (University of Oxford; Director Big Data Institute)
Prof Sir Rory Collins (University of Oxford; UK Biobank Chief Executive and Principal Investigator)
Prof Julie Williams (Cardiff University; Director UK Dementia Research Institute – Cardiff)
---
Your question is the starting point for discussion 
AIMday is not an academic conference in the traditional sense. Instead, questions from companies and organisations are the very core of the AIMday format. Your challenges, formulated as one or more questions, set the agenda for face-to-face discussions with academics. All in all – you submit the questions you want to discuss with experts in the field.
Registration for companies will open on 1 Feb 2022
Read more about What's in it for industry?
Read more about how to formulate your question
---
Open new possibilities for your research 
AIMday helps you understand the real needs of external organisations and how these relate to your own research. What is more, it provides you a golden opportunity to obtain inspiration, knowledge and contacts which benefit your own research and teaching. As an academic you self-select challenges when registering for an AIMday event and hence you share knowledge and ideas with organisations, and even other researchers, within your specific area of interest
Registration for academic scientists will open on 1 April 2022
Read more about What's in it for academics?
---
Important Dates
Questions submission (company/organization registration) deadline: 4 April 2022
Academic researchers' sign-up deadline: 16 May 2022
Meeting Day: 30 May 2022
This event will be held on a virtual platform.
Contact Us
For more information or for support to develop your research question, please contact: betina.nair@medsci.ox.ac.uk