AIMday Big Science Technology
13 October 2021
organised by: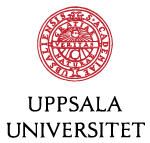 AIMday Big Science Technology is a workshop where research facilities get the chance to discuss their challenges with scientists at Swedish universities and institutes and with representatives from high-tech companies that deliver to Big Science.
Ahead of the event, the research facilities identify the challenges they are facing in a number of categories, and submit them to Big Science Sweden. Workshop teams with the relevant expertise for each category are then put together to discuss the challenges at AIMday Big Science Technology.
We look forward to your contributions and interesting and stimulating discussions. The day promises to open up opportunities for new collaborations and business.
The challenges are divided into the following categories:
Materials
– Advanced Materials
– Advanced Production Methods
– Carbon Fibre Material & Composite material
– Magnets & Cryo Technology
Robotics and Remote Handling
Big Data, Software Development, AI/ML, Control Systems
Detector Technology & Instrumentation, Diagnostics
---
Registration for Big Science facilities is open and will close 30 September.
REGISTRATION FOR BIG SCIENCE FACILITIES
---
Registraion for companies and researchers is open 1 September –  11 October.
REGISTRATION FOR COMPANIES AND RESEARCHERS
---
Registration for all participants is free of charge.
For more information, please contact:
Fredrik Engelmark
fredrik.engelmark@bigsciencesweden.se
Lennart Gisselsson
lennart.gisselsson@bigsciencesweden.se
Ernesto Gutierrez
ernesto.gutierrez@uu.se
Welcome!