AIMday Construct Innovate 30 May, 2023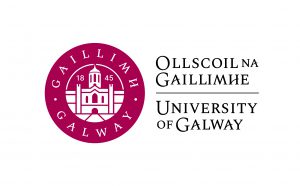 University of Galway will host AIMday Construct Innovate on Tuesday, 30 May 2023 in the Alice Perry Engineering Building. The event is for Construct Innovate members only.
What Is AIMday
AIMday® (Academic Industry Meeting day) is a successful, proven model based on workshops where challenges submitted by participating organisations around a central theme are discussed with academic researchers from relevant university disciplines.
About Construct Innovate
Construct Innovate (https://constructinnovate.ie/) is Ireland's national Research Centre for Construction Technology and Innovation. Coordinated by University of Galway and supported by Enterprise Ireland, the Centre includes partner institutions; Trinity College Dublin, University College Dublin, University College Cork and the Irish Green Building Council.
The Centre's vision is to make Ireland a global research and innovation leader for sustainable construction and built environment technology.
Construct Innovate brings together the whole value chain to accelerate people-centric innovation in construction and the built environment that drives the transition towards a sustainable society and economy, relying on the active engagement of its members and a European network of innovation.
AIMday Construct Innovate
The research programme of Construct Innovate will be driven by working groups formed by our members. Industry will be supported and empowered to take ownership of the research, development and innovation activities required for the companies' continued progression, excellence and impact.
AIMday Construct Innovate invites members to pose a business challenge (in the form of a question) faced by their organisation, and seek new knowledge and solutions with a multi-disciplinary group of academic research experts.
Each question submitted by an organisation is workshopped by the relevant academic research experts, with the aim of forming collaborative research pathways to solutions.
Construct Innovate Expertise
With an extremely strong track record in research and innovation, a team of funded investigators with expertise in the main areas of digital adoption, modern methods of construction and sustainability will work together under five pillars of:
• Productivity, affordability and cost
• Quality and safety
• Sustainability
• Skills and training
• Collaboration
Addressing Ireland's Housing Crisis
Construct Innovate will focus on addressing the challenges of Ireland's housing crisis, followed by addressing other strategic outcomes identified by the Irish Government and construction sector stakeholders.
Registration for Organisations
Click the 'Registration for Organisations' link to submit at least one challenge question that your organisation would like to discuss in a closed workshop setting.
Your question(s) and (organisation) name will be published on this website.
Registration for Scientists
Click the 'Registration for Scientists' link to participate in a workshop where your area of expertise aligns with the organisation's question.
AIMday Programme Details
Click 'Programme' link for full event details.
More information
Contact: gwen.osullivan@universityofgalway.ie.