AIMday Construction
Sustainability, Resiliency, and Success
April 8, 2021
Virtual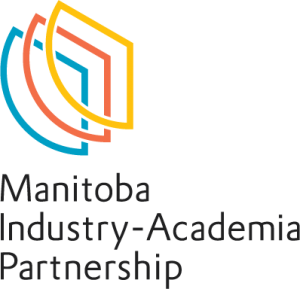 Do you have questions around the development, uses, or implementation of new technologies, processes, materials, software, etc. in construction practice?
On April 8, 2021 we look forward to discussing the Construction industry challenges with you. This event will be held online.
Academic Industry Meeting day, or AIMday™, is centered around industry-identified challenges and/or questions.  At the workshops, multidisciplinary faculty from colleges, polytechnics and universities will discuss the specific questions (1 per workshop) with the aim of identifying potential solutions or pathways to solutions.
Each question or challenge submitted by a company is tackled by a group of selected experts, with the aim of finding a pathway to a solution.
One question, one hour, a group of academic experts
Register your attendance at the event by submitting a question on the registration page.
Manitoba's construction industry is represented by over 45,000 workers across more than 20 recognized skilled trades, and totals approximately 6% of the Manitoba Labour Force (Manitoba Career Prospects). It is comprised of public and private entities working together to deliver the critical infrastructure that we use on a daily basis and is led by the Manitoba Construction Sector Council representing 5 major organizations: Manitoba Building Trades, Manitoba Home Builders' Association, Manitoba Heavy Construction Association, Winnipeg Construction Association, and First Peoples Development Inc. From our homes and workplaces, to our roads and municipal services, the construction industry is there.
Frequently recognized as a resilient and robust economic driver during times of economic downturn, construction coupled with skilled training and job creation has, and continues to, stimulate and fuel economic growth within our province. This is even more evident during the COVID-19 pandemic where construction in Manitoba, along with post-secondary education and training, has shifted and adapted to the needs of our economy to deliver services unaffected.
To ensure the success, sustainability, and resiliency of Manitoba's construction industry, it is crucial to build partnerships and identify research opportunities between academic institutions and construction industry partners related to new technologies, processes, materials, software, etc.
Key Dates:
Question submission by companies and organizations will be open from February 6 to March 19, 2021
Researcher registration will be open from March 8 to March 30, 2021
AIMday Construction 2021 takes place on April 8, 2021
For more information or for support to develop your research question, please contact
Minli Huang, AIMday Coordinator