AIMday Experimental Medicine in Psychiatry, 2021
Organised by …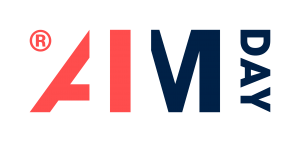 *Registration has now closed*
The University of Oxford will be hosting an AIMday in Experimental Medicine in Psychiatry on Wednesday 7th July 2021. This event will bring together academic excellence from across the University of Oxford together with industry to help answer the most pressing challenges in this area, as identified by industry. The event will launch the Oxford Health BRC Industry Hub and will act as a starting point to engagement with this exciting initiative.
Participating companies include: Lundbeck, Compass Pathways, P1vital, Circadian Therapeutics, Zogenix, Cyclica, Precision Life, Beckley Psytech, BrainBerry, Braincures, BrainPatch, Braxia Scientific, Psious, Jazz Pharmaceuticals & Ranvier Health. To see the workshop topics they will be leading click here.
The agenda also includes some exciting talks from Professor Wayne Drevets (Johnson & Johnson), Professor Catherine Harmer (University of Oxford) & Dr Adam Babbs (MRC).
Overview
The use of human models and biomarkers within drug development for Psychiatry has lagged behind other areas of medicine.  However, there has been significant progress in understanding the cognitive neuroscience of core processes underlying different disorders, including emotional processing, cognition, stress, reward, inflammation and the affective components of pain.  This approach can be harnessed to understand and screen novel compounds in development and therefore improve decision making about subsequent development and RCT design.  In this AIM day we will explore questions posed by companies in the early stages of drug development to address how these models may best be used; the kind of data which would help validate their application and future directions for collaboration.
How it works:
An Academic Industry Meeting Day (AIMday) is an innovative networking event that allows external organisations to set the agenda and gain academic perspective into industry challenges. The idea is simple: each AIMday has a specific theme and is centred around small group discussions based on a question posed by the external participating company. Discussions will involve a small group of relevant academics who can provide insight into the questions posed, exchange ideas and explore whether there are common interests. This gives industry partners and researchers the assurance that the topics addressed will be of genuine interest, while also providing the opportunity to gain fresh insights, meet potential collaborators, and grow a network.
Step 1: External companies submit a question (or questions) on a topic that would benefit from academic input and insight
Step 2: Oxford's researchers sign up to participate in discussions around question topics
Step 3: On the day, each question forms the basis for a face-to-face, 1-hour workshop hosted by the company
Please note that all discussions on the day are non-confidential, however we are happy to set up closed meetings with any contacts you make following on from the event.  Find out more about how AIMdays work here.
For more information about the event, please contact amira.burshan@medsci.ox.ac.uk