AIMday Digital Health & Wellbeing – 24 May
Organised by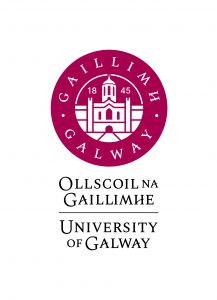 On behalf of the ENLIGHT network of universities, University of Galway will host a Digital Health Innovations, Academic Industry Meeting Day (AIMday) on the 24th May 2023.
The ENLIGHT Digital Health Innovations AIMday is being organised in collaboration with Uppsala University and will take place in Áras Moyola, University of Galway, Ireland as part of the ENLIGHT European Dialogue action.
Galway is one of Europe's premier MedTech hubs and University of Galway is at the heart of this ecosystem. Eight of the world's top ten med-tech companies have a physical presence in Galway. Overall, Ireland is the second largest European exporter of medical devices, producing 80% of stents and 50% of ventilators for the worldwide market.
The MedTech ecosystem at the University of Galway is based on a thriving culture of collaboration across our research community, our clinical colleagues, and industry partners. Forging partnerships locally and internationally, the university has developed expertise and capacity across the entire continuum of medical device research and innovation.
The University of Galway has collaborations with world-leading medical device companies such as Medtronic and Boston Scientific, as well as internationally acclaimed institutes including MIT, Harvard University, Johns Hopkins Hospital, Stanford University, McMaster University and the Mayo Clinic.
In recent years, there has been a convergence between the MedTech and digital sectors leading to new opportunities in the emerging area of Digital Health.
The broad scope of Digital Health includes categories such as mobile health, health information technology, wearable devices and personalized medicine. Digital Health tools have the vast potential to improve our ability to accurately diagnose and treat disease and to enhance the delivery of health care for the individual.
Digital technologies are already becoming integral to daily life, and the world's population has never been more interconnected. Innovation, particularly in the digital sphere, is happening at unprecedented scale. Even so, its application to improve the health of populations remains largely untapped, and there is immense scope for use of digital health solutions.
From across the ENLIGHT network, the AIMday will bring together industry leaders, researchers and academic experts in Digital Health, to identify and address pressing challenges faced by this exciting sector. They will explore opportunities for new processes and best practices to solve challenges that support innovation, through project collaborations.
Registration for all participants is free of charge
Contact: Kieran Ryan (kieran.a.ryan@universityofgalway.ie) for more information.
---
Registration for organisations is open and will close 24 March.
Registration for organisations
---
Registration for academic researchers is open from 127 March and will close 21 April.
Registration for academic researchers
---
Your question is the starting point for discussion
AIMday is not an academic conference in the traditional sense. Instead, questions from companies and organisations are at the very core of the AIMday format. Your challenges, formulated as one or more questions, set the agenda for face-to-face discussions with academics. All in all – you submit the questions you want to discuss with experts in the field.